The aims of the Welfare are to find the best home possible for Siamese cats and their individual needs with as less stress as possible for them, this is why we collect and deliver straight to their new home, where possible.
This is Midshires Welfare/Rescue is part of Midshires Siamese Cat Association which is affiliated with the GCCF the welfare fund is named after our first President Isabel North. She helped us in setting up the Midshires, and was greatly concerned with the welfare of all cats.
if your cat has Behaviour issues i can help or if he/she needs rehoming because he/she has behaviour problems I do this too. I re-educate them and other Rescues centres do use and ask for my advise on the Siamese breed. please contact Helen
If you would like to give a forever home to a Siamese cat (i do deliver) or need your Siamese cat/s need to be re-homed (i do collect) within the Midlands can you please
e-mail msca2010@btinternet.com or msca2010@yahoo.com (with your details) or
call Helen Elliott on 0116 2892076 / 07742763434
giving me your name, telephone number and e-mail address,and if you have any other pets etc.
The Midshires is always compiling a list of people and their situations to fit the cat or cats to the right person.
Due to the way the Rescue works I rely on the previous owners being honest.
I do deliver and I Collect within the midland area please contact Helen as above.
We have a separate account for the welfare/rescue of cats – the Isabel North Fund. Donations to this fund are always welcome.
Donations to this fund will be much appreciated and can be done so by clicking on the button below.
WE CURRENTLY HAVE 2 CATS THAT WILL NEED URGENT RE-HOMING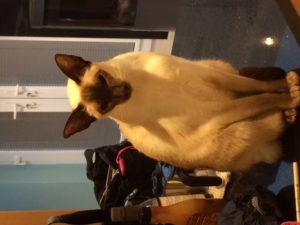 Chocolate Point MN looking for a forever home.i have been told he is in good health. Microchipped. Not vaccinated as he is a house cat. A suitable home would be an experienced Siamese person/s. He is to be a only cat. Contact Helen ———-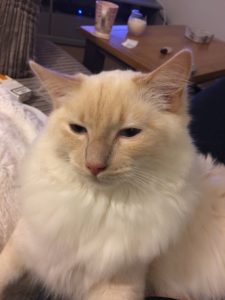 A Ragdoll MN looking for a for ever home. I am told he is in good health. Microchipped. Not vaccinated as he is a house cat. Needs re-homing as the lady is allergic to him. contact Helen
2 CATS MISSING